Brass Burner for Herbal Blends and Resin
Beauty meets function and form in this gorgeous petite incense burner.  It's is one of our favorites pieces in our Sacred Space.
Our solid brass burner makes filling your home with fine fragrance a breeze. The base is a distinguished matte black etched with golden hued abstract floral and geometric designs.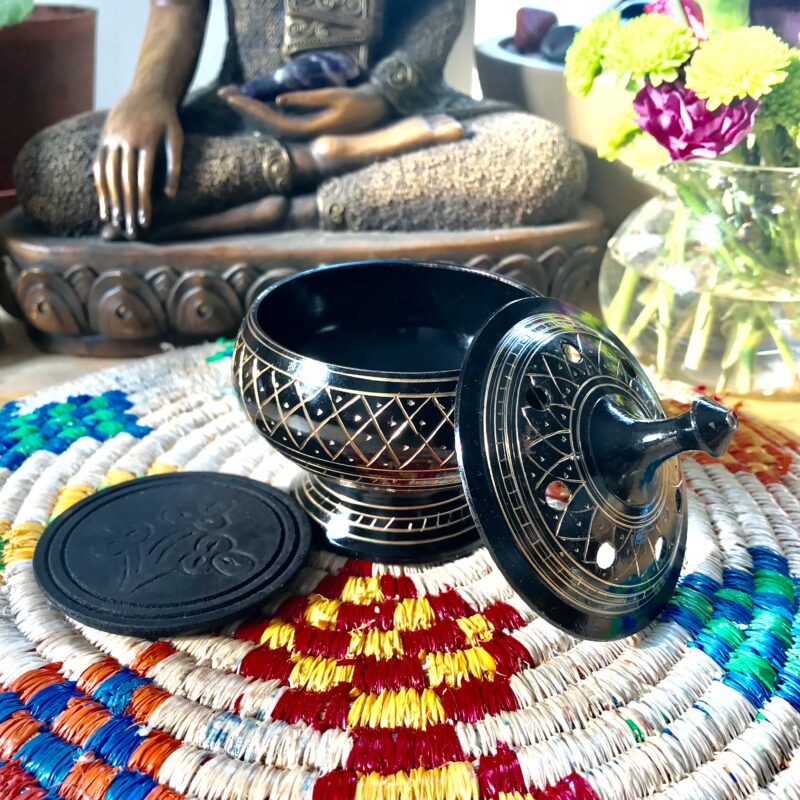 Each burner measures approximately 4 inches tall and 3 inches wide.
It's perfect for charcoal (to burn resin or herbs) and cones.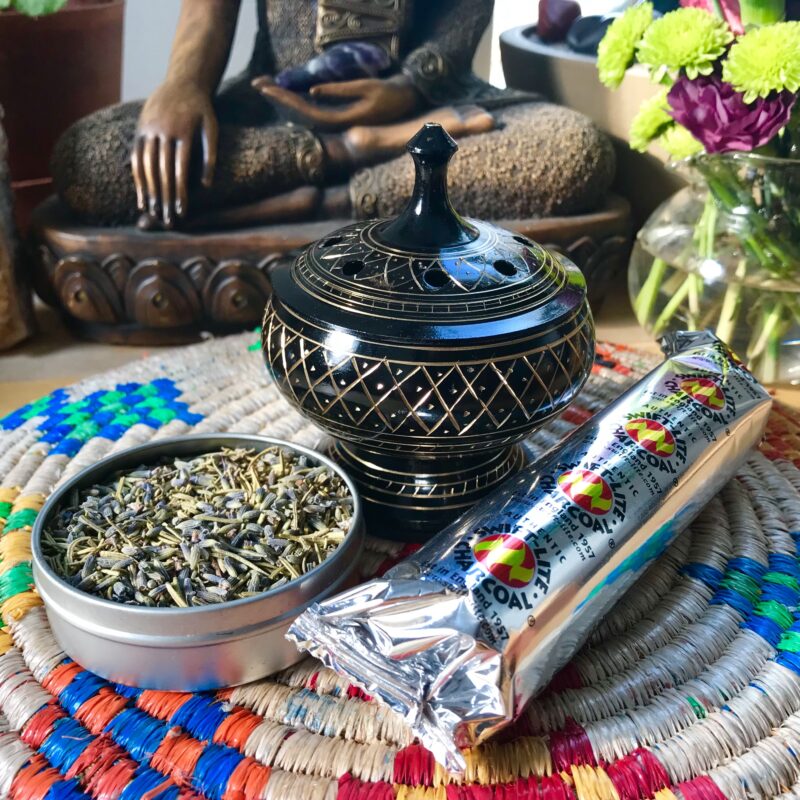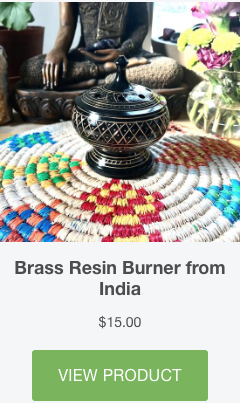 Recommended item to purchase with this Brass Burner: