A crunchy, satisfying, lightly sweet snack. Pack in your lunch box, hiking bag or set out as a healthy party snack.  Can also be used as a dessert or salad topper!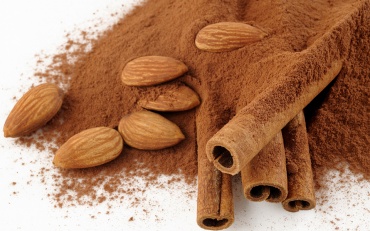 Cinnamon is an antioxidant that contains anti-inflammatory properties.  It protects the heart, fights diabetes and helps fights infections and viruses.
Almonds contain healthy fats and dietary fiber that aid in weight loss because they help you feel full, which curbs overeating and unhealthy snacking. Although they are high in fat and calories, they prolong the feeling of satisfaction after you eat and keep your blood sugar more stable than low-fat meals do. Thus, you're less likely to experience a roller-coaster of energy dips and food cravings.
Need we say more?!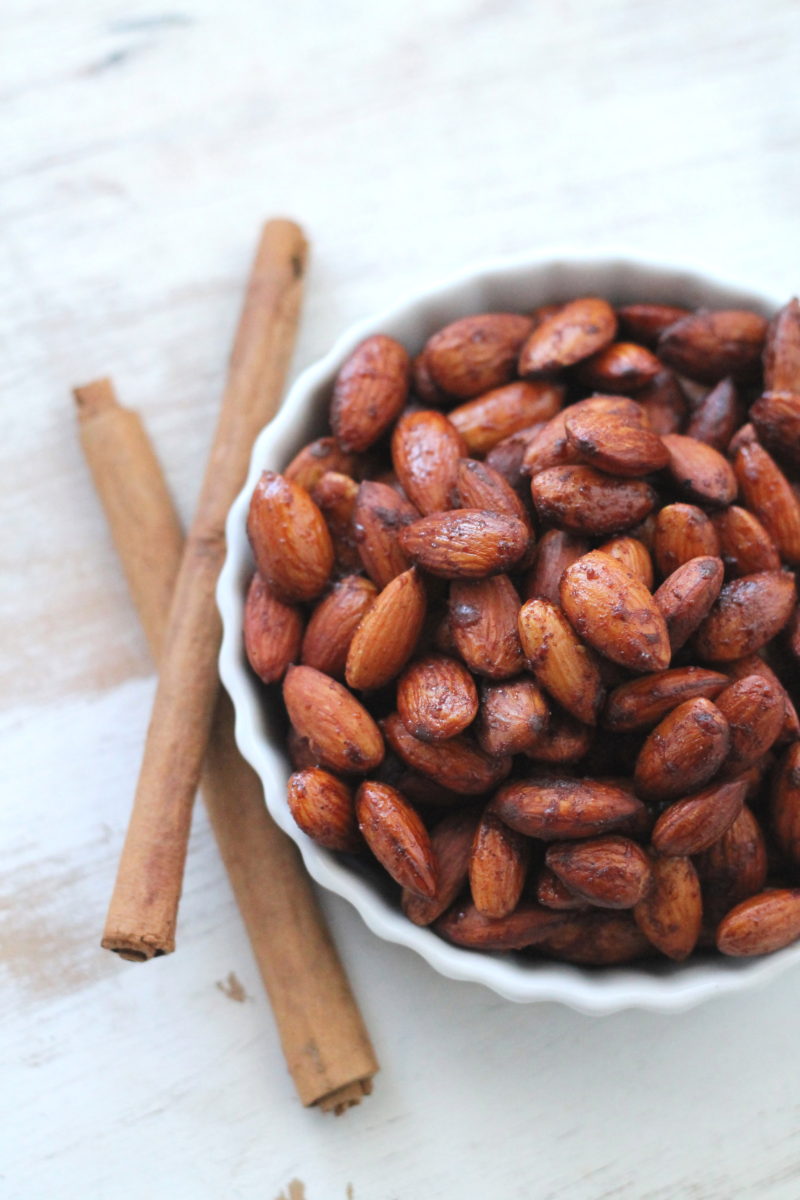 CINNAMON ROASTED ALMONDS
gluten & dairy free
serves 22
• 1/4 cup COCONUT OIL, UNREFINED
• 1 tbsp CINNAMON, GROUND
• 2 tbsp RAW HONEY
• 1/4 tsp SALT, SEA
• 4 cup ALMONDS, RAW
1. Preheat oven to 350 degrees F. Line a large baking sheet with parchment paper.
2. Heat coconut oil until melted. Whisk in cinnamon, honey and sea salt; toss with almonds to coat.
3. Spread coated almonds onto prepared baking sheet and bake for 20-25 minutes, turning every 10 minutes. Remove from oven and cool. Store in an airtight container. Serving size: 1 oz.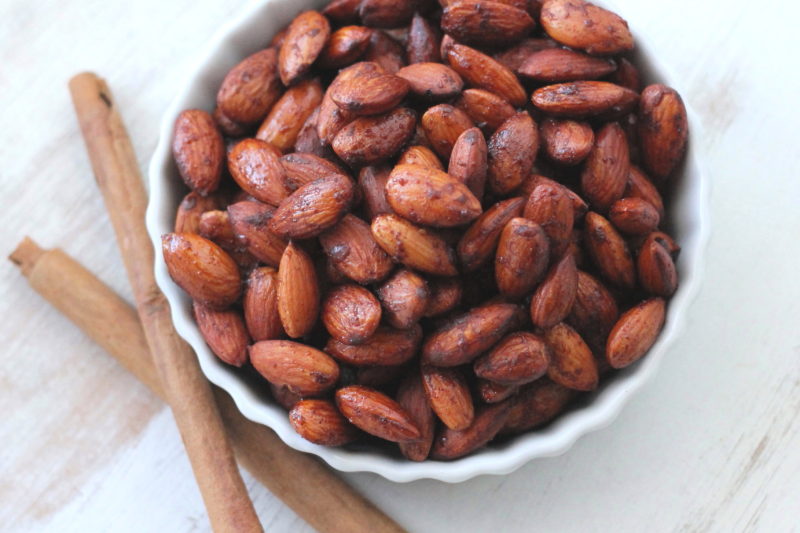 NUTRITION INFO PER SERVING: Calories 180, Total Fat 16g, Saturated Fat 3g 15%, Sodium 25mg, Total Carbohydrate 7g, Dietary Fiber 3g, Sugars 3g, Protein 6g
source: https://repurposedlife.wordpress.com/2014/08/10/cinnamon-roasted-almonds/