EVERYTHiNG SOULFUL will be participating at this event.  We hope to see you there!

Nomad Bazaar presents: BLOOMING in the Bronx
March 16 @ 3:00 pm

-

9:00 pm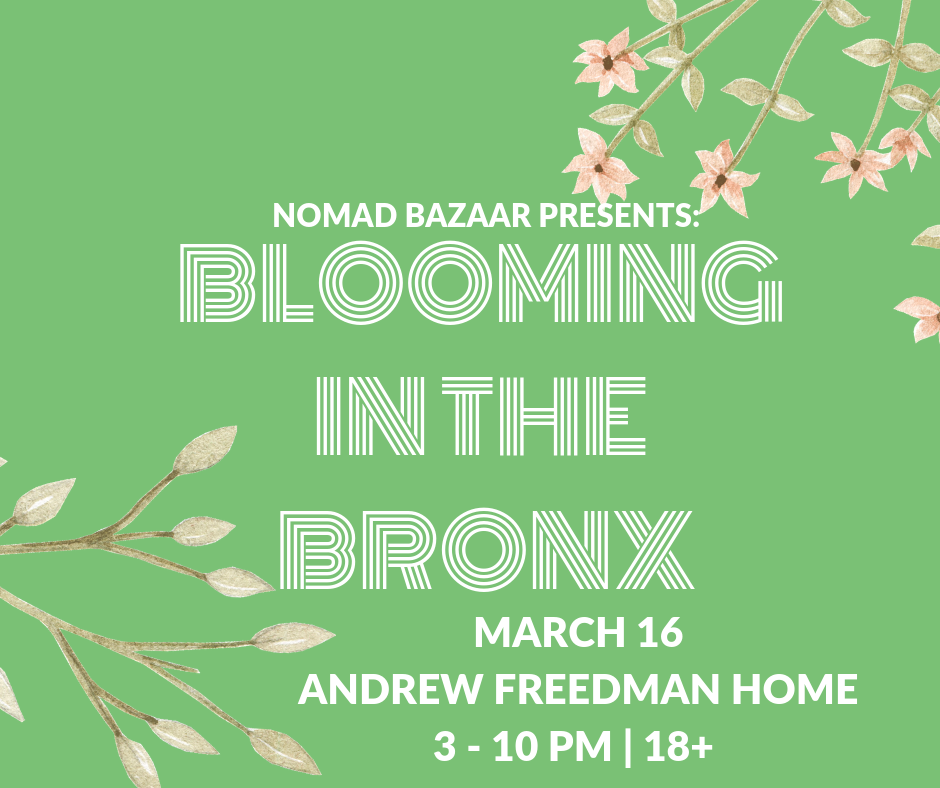 Blooming (adjective or adverb)
bloom·ing | \ ˈblü-mən
1: having blooms unfolding : FLOWERING
2: thriving in health, beauty, and vigor : exhibiting the freshness and beauties of youth or health
Ready for Spring in the Bronx? Come and Support Your Favorite Independent Vendors!
This Adults Only event is will be one to remember at the historic Andrew Freedman Home. There will be over 30 vendors under one roof, DJ spinning tunes, art on display by artists in residence, crafted cocktails and so much more! Clear your calendar – It's going down! Come one, come all. Bring a friend and hang loose. This is going to be an epic shopping experience!