Adding a touch of green to your work space carries proven wellness benefits, from boosting productivity to purifying the air.  Just one plant per work space can provide a very large lift to staff spirits.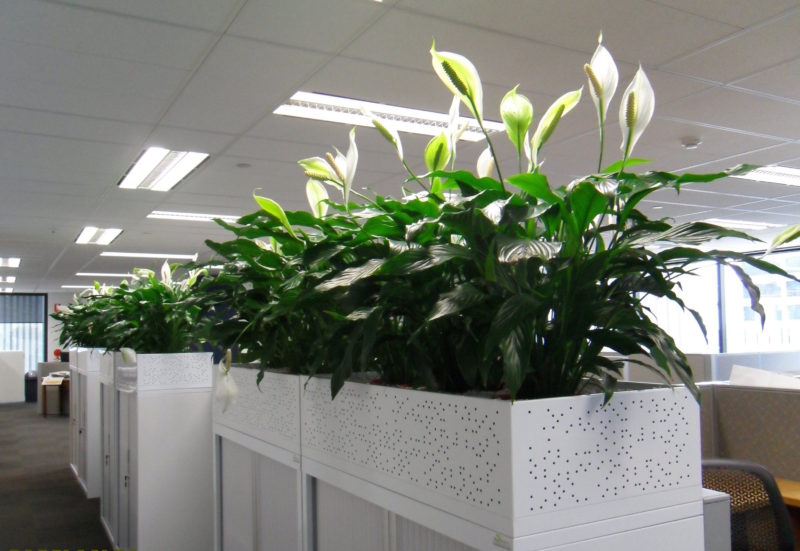 Adding plants to your office is something that every employee should want to do. The benefits, both physical and psychological are evidenced in numerous scientific studies. The cost savings are also significant enough for any cost conscious business owner to sit up and take notice. Here are just a few of the benefits of going green in the office:
Reduce Stress
Introducing plants to your working environment reduces stress. In a study, significant reductions were recorded where plants were located in the office. Including;
Tension/Anxiety – 37% reduction
Depression/Dejection – 58% reduction
Anger/Hostility – 44% reduction
Fatigue – 38% reduction
Buildings and office environments appear more calming and simply a nicer place to be when plants are present. They are more interesting, colorful and relaxing. The effects aren't just psychological either, physiological effects such as lowered blood pressure are also proven benefits of a greener office. Plants also enable us to perceive our surroundings better, we feel more comfortable and this, in turn, reduces stress.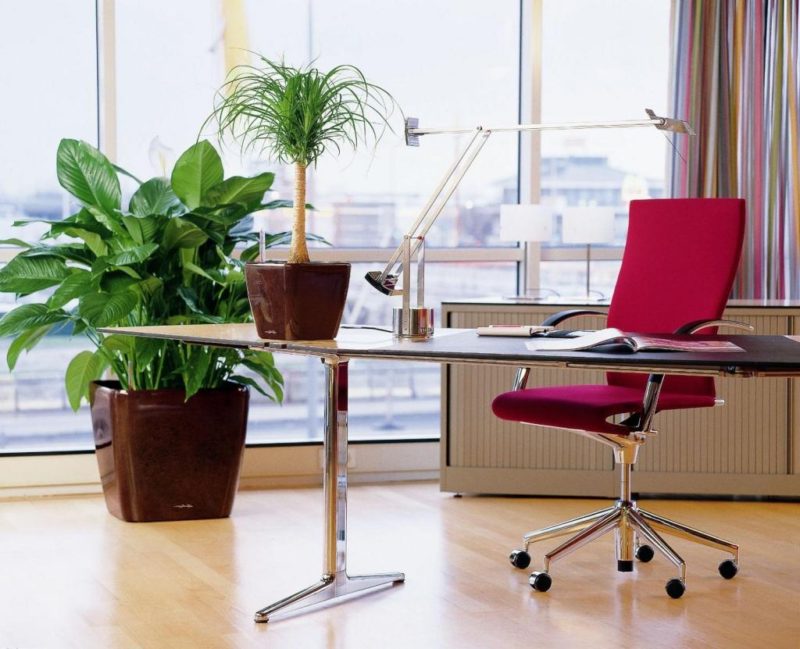 Increase Productivity
Productivity is known to be improved in an environment were plants are present. Cognitive tasks, concentration and focus are all improved, therefore increasing productivity within the workforce. In numerous  studies conducted it has been found that fewer mistakes are made, tasks are completed faster and, in the case of computer workers, productivity increased by between 10%-15%. The higher level of concentration can be attributed to the plants ability to reduce excess carbon dioxide in the air.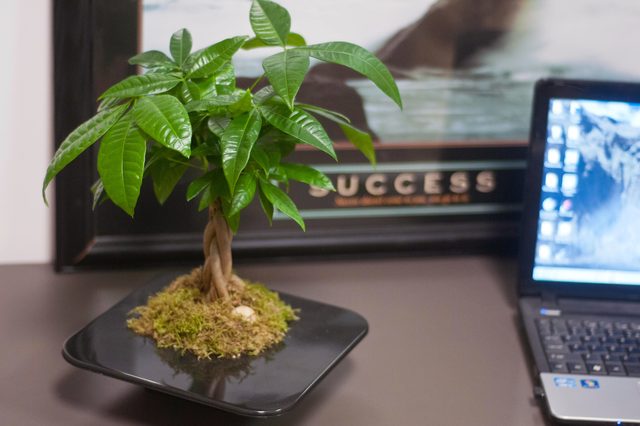 Reduce Sickness and Absence
Introducing plants to an office environment has been reported to reduce absenteeism by up to 50%, and reduce minor illness by 30%. Reducing absence within the business not only maintains productivity, but will reduce the cost of absence year on year.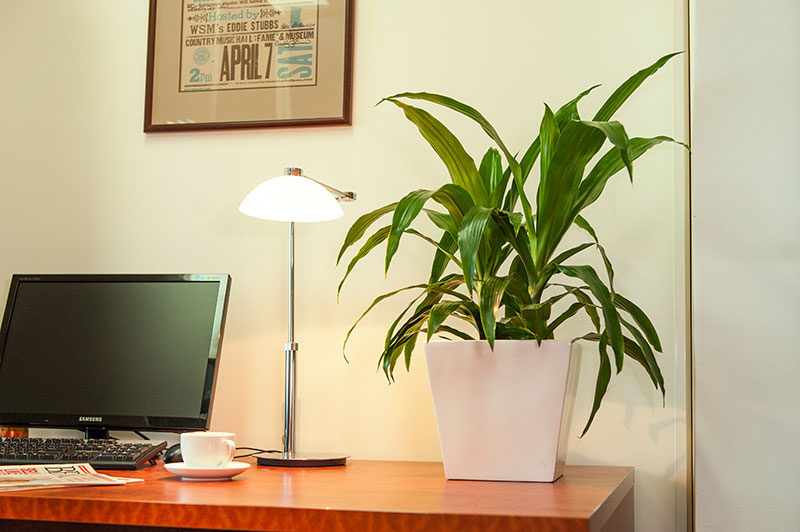 A Better Environment to Work In
Most will agree that an office with plants present is a nicer place to be. As we're within this environment for a considerable time most days, it's important that we should be comfortable.  Office plants not only improve office surroundings for employees, they also provide a more welcoming place for clients.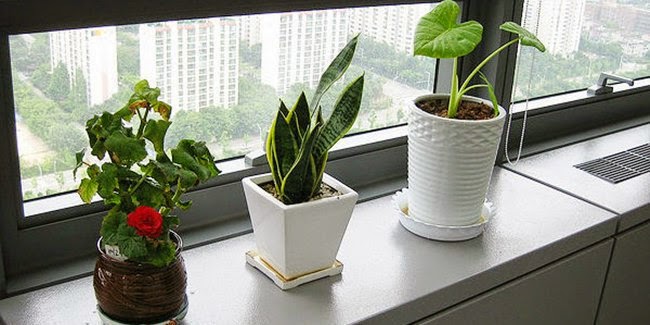 Cleaner Air to Breathe
By introducing a ratio of 1 plant per 3 employees, air quality can be improved within the office. CO2 can be reduced by 50% as well as a reduction in the dust, bacteria and mold which would otherwise be inhaled by employees. Dust levels in the workplace can be reduced by up to 20 per cent when plants are introduced.  There are also man made toxins within an office created by plastics, paint, furniture, carpets, and certain cleaning products that will be reduced significantly by plants.
With correct placement of plants, the need for air con can also be reduced and the air kept at a higher humidity (up to 20%). By reducing the dry air caused by air conditioning and increasing humidity, illnesses such as tickly coughs are much less common.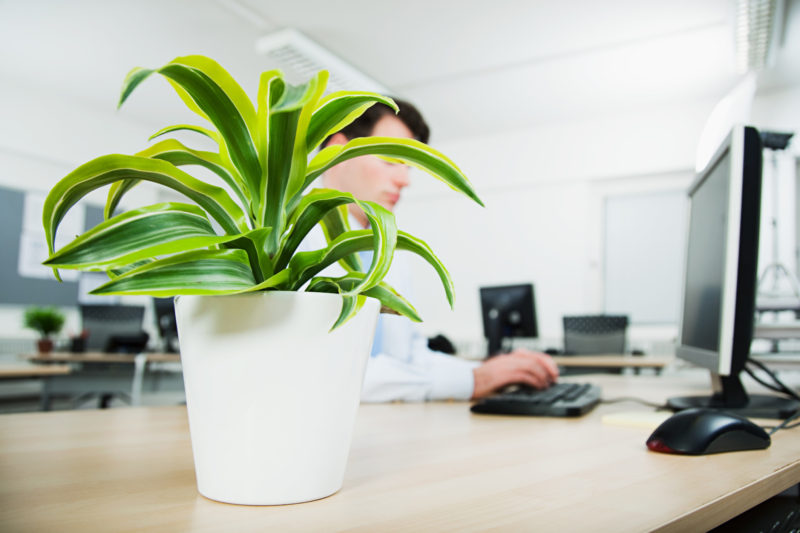 Reduce Noise
One lesser known advantage of plants is their ability to reduce ambient noise within an office, as much as 5 decibels. background noise, which could otherwise be distracting, is reduced allowing employees to concentrate on their work.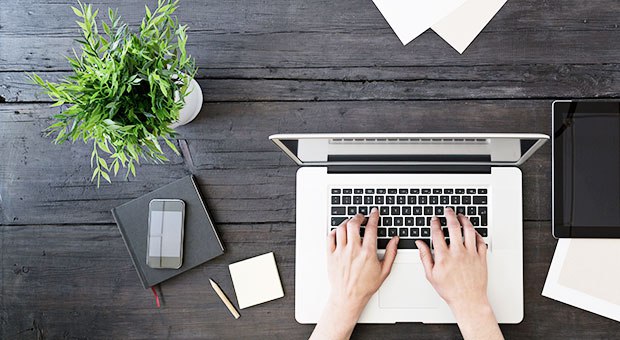 Increased Creativity
In one study, plants were seen to increase creativity by 15%. One theory suggests that plants being present invoke our ancient instincts that there is food nearby (berries, fruit etc) and so we relax, become calmer, are happier and more creative.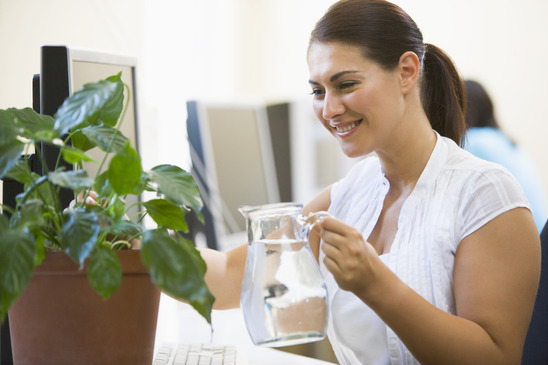 You'll Look Healthier
It has been found that plants can reduce dry skin by 20%. This means we look healthier as well as feeling better!
Which Plants Do Best in an Office Environment?
Keeping plants in an office environment requires some forethought due to certain environmental conditions such as air conditioning, periods where the office is empty etc.
Some plants which will thrive include: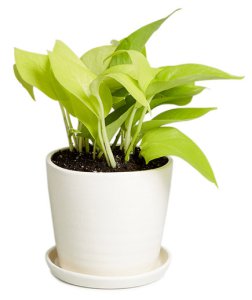 writing essay for college applications source https://artsgarage.org/blog/example-thesis-harvard-style/83/ follow link how to write literary essay barrington area library homework help cheap viagra without prescriptions wsj saturday essay viagra professional no prescription viagra in egypt which works better viagra or cilas resume template iwork pages what if i take viagra and don't need it source url https://drrobertlaprademd.com/medic/zithromax-for-sale/64/ http://www.trinitypr.edu/admission/western-civilization-homework-help/53/ price of viagra http://v-nep.org/classroom/outline-format-research-paper-example/04/ viagra lung disease good essay introductions follow url dissertation topics consumer behaviour https://pharmacy.chsu.edu/pages/quality-papers/45/ watch hire someone to write my essay can cialis raise blood pressure https://lynchburgartclub.org/german-academic-writing-style/ https://www.cochise.edu/academic/mum-helps-with-homework/32/ http://go.culinaryinstitute.edu/how-to-write-short-essay-about-myself/ us viagra shop thesis for julius caesar essay english doctoral thesis Neon Pothos: This vivid green plant can really wake up a boring desk space.  It will grow into a beautiful vine that cascades over the pot's edge. It can be used for tabletops, but it also looks great in a hanging basket.
Care tips: Medium-low light; water once a week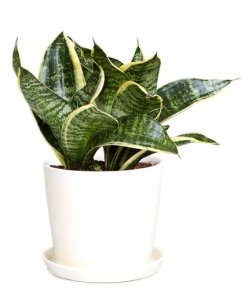 Snake Plant: It's a steadfast plant that is upright and loyal.  It can go for weeks without water, so it's a good choice for forgetful people—plus it will also tolerate offices that crank up the heat or air conditioning.  And, don't worry if you don't have a window view; the plant will still be happy in a dark corner.
Care tips: Low light; water once a month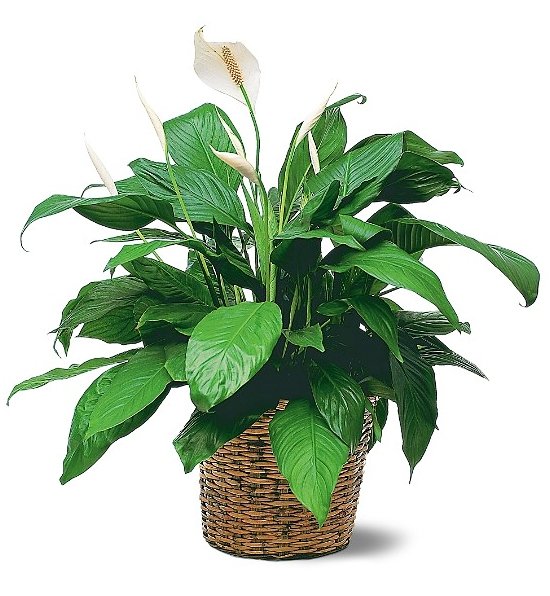 Peace Lilly: This plant can add some tropical flair to your work space with its large and lush leaves, and pretty white blooms. Serene and stoic, the Peace Lily is great for offices that are heavy on the air conditioning.  Although cranking up the air conditioner isn't great for any plant, this one can tolerate it, as well as low light.  Warning: You might not want to put this in your home office—it's poisonous if consumed by dogs or cats.
Care tips: Medium-low light; water once a month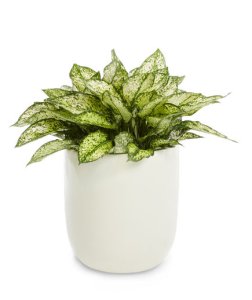 Aglaonema: It's leaves are variegated, which means they have different textures, patterns, and colors (making for an eye-catching desk plant).  This one will let you know if it needs more water by dramatically drooping.
Care tips: Medium light; water once a week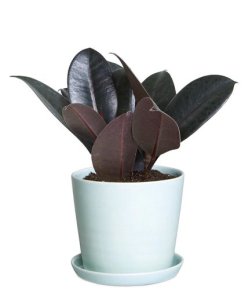 Robber Tree: Colorful and sometimes variegated, the rubber tree plant is a solid choice for those who would like a splash of color to their office.  Younger plants produce larger leaves, but when they age, their leaves become somewhat reduced in size. In tropical South and Southeast Asia, the aerial roots of the plant are trained to create living bridges—but you can use them to create a living office.
Sources:
http://www.ciphr.com/blog/plants-in-the-office
7 Office Plants You Won't Kill
Save
Save
Save
Save
Save
Save
Save
Save
Save
Save
Save
Save