Roasted Sweet Potato Sticks with Rosemary
Sweet potatoes make a bright addition to the table in the dark winter, and this is a fast way to put them there, without much work at all.
Sweet potatoes are chopped into thick sticks – don't even peel them! Then they are tossed with oil and rosemary and roasted into tender little sticks of sweet potato. They don't get crispy, like fried fries, but instead they're tender in the middle with some crunchy edges. Rosemary is just one seasoning idea – try tossing them with thyme, chili powder, or paprika.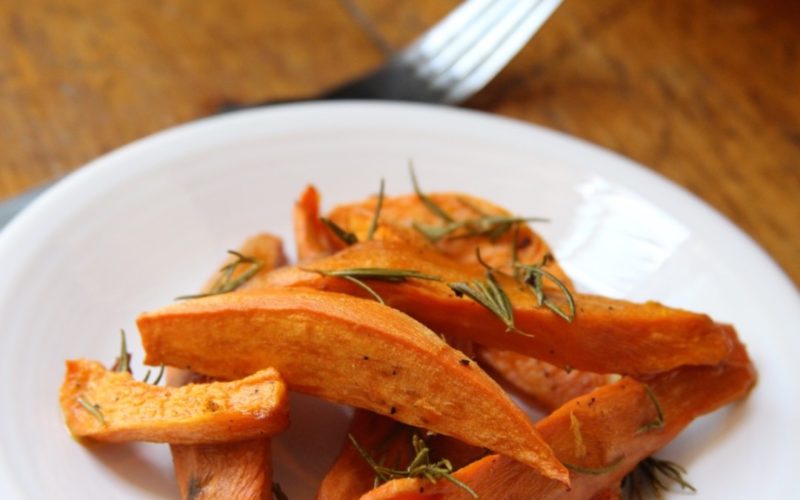 Roasted Sweet Potato Sticks with Rosemary
1 pound sweet potatoes, washed
1 tablespoon fresh rosemary, chopped fine
1 tablespoon olive oil
1 teaspoon kosher salt
Fresh ground black pepper, to taste
Heat oven to 425°F. Cut the sweet potatoes into thick sticks. Toss with the rosemary, oil, salt and pepper and spread in one layer on a large baking sheet. Roast for about 15 minutes, shaking the pan and stirring occasionally.