Valentine's Weekend Pop Up :: South Street Seaport
We look forward to sharing Love Energy with YOU at Hester Street's Valentine's Weekend Pop Up!
Spread love and spread the word! Purchase goodies (vintage and new) for your loved ones, yourselves, and meet the makers who make our world go round.
Saturday, February 12th, 2-7pm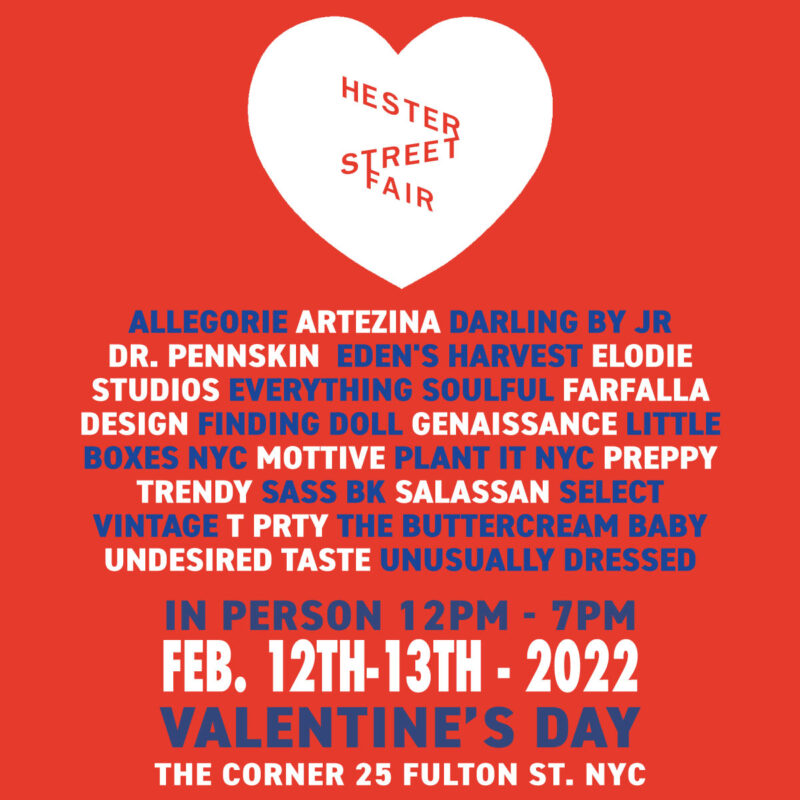 DutyFree Records is spinning vinyl all day and is setting up shop on the first floor of The Corner. They'll be curating a special selection of love-filled tracks and love-filled records you can shop for yourselves. Vinyl collectors, this one's our special Valentine's Day gift from us to you.
Genaissance Florals is joining us on Sunday, February 13th to make her special bouquets. This will be her first pop-up in NYC and we're so excited to host her for Valentine's Day.
Plant It NYC is pulling up with the iconic VW bus and excellent house plant and CBD selection.