"Success is no accident. It is hard work, perseverance, learning, studying, sacrifice and most of all, love of what you are doing or learning to do"  ― Pelé
---
 
 "Pelé: Birth of a Legend," will open in theaters in May 2016.
Co-written and co-directed by Jeff and Michael Zimbalist, the biopic follows the story of a young Pelé from childhood until he won his first World Cup in Sweden at 17 years old. The film stars Leonardo Lima Carvalho (10-year-old Pelé) and Kevin de Paula (13 to 17-year-old Pelé), as well as Vincent D'Onofrio, Rodrigo Santoro, Diego Boneta, Colm Meaney and Seu Jorge.
Pele is a legendary sporting figure and an iconic soccer player who during his active years ruled the game to the point of being called the 'King of Football'. Till date, he is widely regarded by football fans, critics, experts and players (current and retired) as the best player of all time. With his impeccable style, electrifying play and impressive performance, he scored a total of 1281 goals in 1363 games. It was his deep embedded penchant for the game and knack for scoring spectacular goals that made him a star around the world. He was praised for his exceptional heading ability, powerful shot and unbowed goal scoring.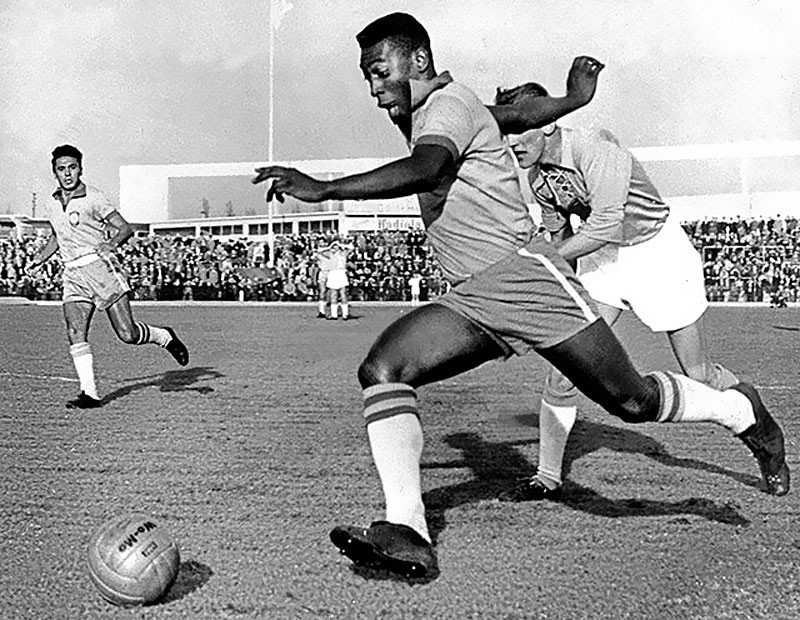 A Brazilian national team footballer and key player for the Santos club, he played a major role in every game he played. While at field, he gave his hundred per cent to every match and played like an unbeaten pro since his very first professional game. Over his career that spanned for a little over two decades, he showcased some invincible performances and catapulted the popularity of the game astronomically. Other than his spectacular showmanship on the field, Pele is regarded as the ultimate humanitarian as well, for he has raised his voice to enhance the living standard and social conditions of the poor, a number of times. In his active years, he created numerous records, some of which till date remain undefeated and unaltered.
To know more about this celebrated footballer
click here
.