Tiger Eye: Willpower and Protection Wire Wrapped Pendant
Combining Earth energy with that of the Sun, Tiger Eye draws Spiritual Cosmic Energy down to the Earth. This crystal helps to raise your vibrations, while balancing the the lower Chakras, keeping you feeling grounded when working with higher goals. Sunny Tiger Eye brings brightness and optimism to a situation, and shines insight onto problems.
Known as a stone of protection, especially for travelers, Tiger Eye brings good luck and prosperity to the user. Ancients used Tige
r Eye as a talisman against bad luck and curses. Tiger Eye attracts abundance and can also stimulate the rise of Kundalini energies.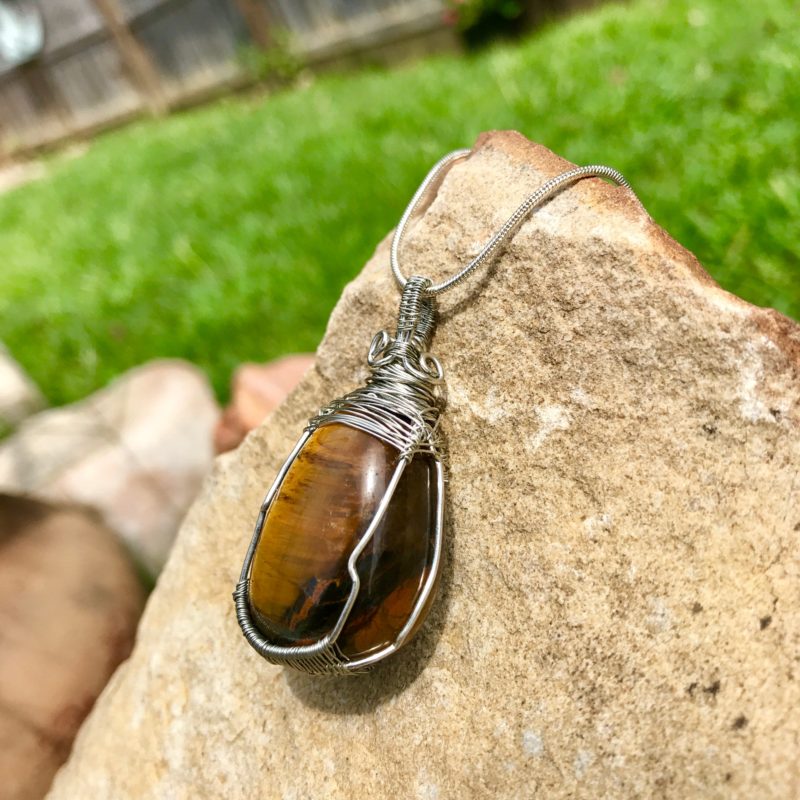 Chakras – Sacral, Third Eye
Element – Fire, Earth
Astrological Signs – Capricorn, Leo
Energy: Balance
Planet: Sun
Powers: Money, Protection & Divination
Tiger Eye is a powerful Solar Plexus Chakra stone, helpful in manifesting ideas into reality and giving courage in times of change. Use it with the Solar Plexus Chakra to increase your personal power. With intention, surround a lit green candle with Tiger Eye to attract prosperity.
Wear it for protection from negative energy and to bring good fortune.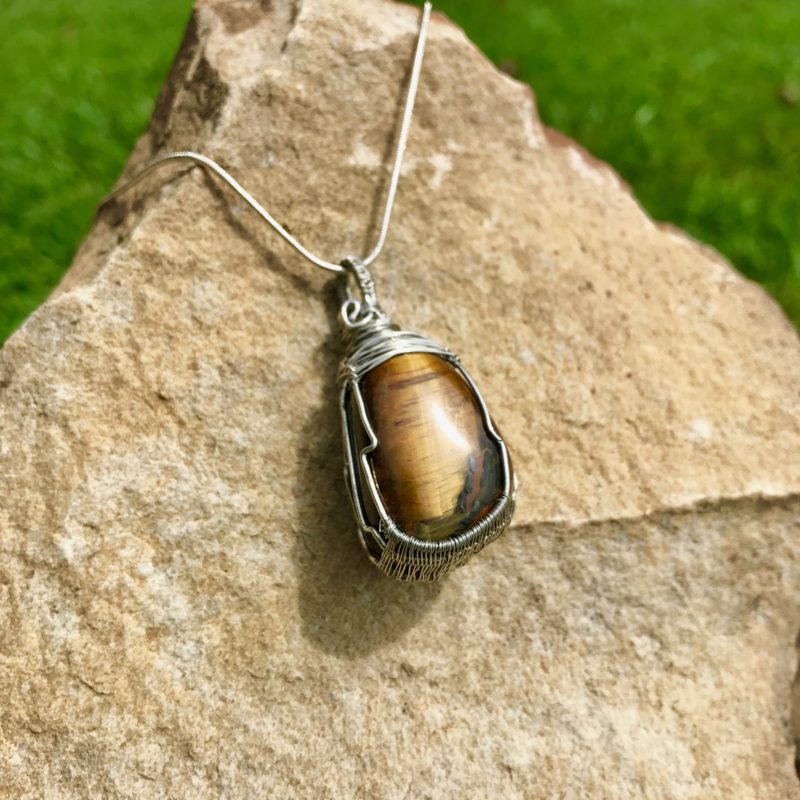 This is a 'one-of-a-kind' hand wrapped piece by our personal astrologer, Jasmine A. Gonzalez​. It comes with a 20″ snake silver chain with a lobster claw closure.