Bask in the process and go with the flow of it all.  Don't rush the magic… Delays could be your ally to succeeding your inner transformation.
Within the chrysalis the old body parts of the caterpillar are undergoing a remarkable transformation, called 'metamorphosis,' to become the beautiful parts that make up the butterfly that will emerge.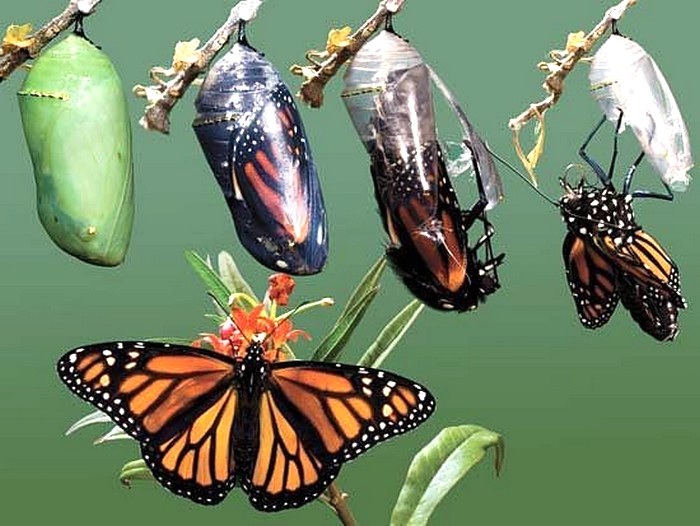 August will continue the theme of inner transformation. 6 planets will be in retrograde for the first part of this month: Mars, Mercury, Neptune, Pluto, Uranus, and Saturn. Your patience, communication, spirituality, personal freedom, power/control and your authority will be tested.
This cycle points towards inner change, these planets in retrograde may cause feelings of restlessness and isolation.  Saturn will work on your Karmic energy thus far. Mercury will affect negotiations and communications, do it with care.  Mars will help you work on anger and sexual issues.  Neptune will be about spiritual self-development and self-help and Pluto will help you realize how to deal with manipulation and control issues within yourself and others.
Retrograde energy lets you process things internally before you show outer change. Challenges with relationships will occur when Venus and Mars square Uranus. Despite these retrograde planets, significant change will happen with a renewed likelihood to leave the past, allowing for beneficial changes to follow. Use this time to seize control of your creative energies and make lasting plans to carry out your aspirations.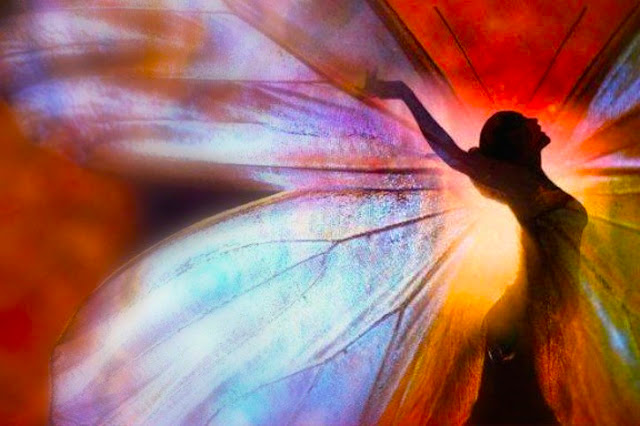 8/7 – Uranus begins its retrograde rotation.  This energy can make one feel lonely. This is an opportunity to warrant individual freedom by making internal changes in attitude and behavior. Be aware of disruptive and rebellious conduct and attempting to impose radical changes. Uranus will bring insights and a developed understanding of the error of your ways.
8/11 – New Moon Solar eclipse in Leo. Mercury, Jupiter, Pluto and Asteroid Pallas Athena will have a major influence on this solar eclipse. This energy will bring on conflict, disputes, and disagreements relating to philosophies, views, power, and control. You may see more issues in the news relating to the women's movement and politics.
A New Moon always represents new beginnings. This energy is extremely powerful because the solar eclipse will energize this period to last for 6 months instead of the normal 4 weeks! Use this time to write down your new goals.  Mercury retrograde will conjunct with this Solar eclipse making you probe, converse and reflect. Be extra thoughtful with your words and strive not to react too hastily in any disputes or if provoked.
Prioritize your projects, doing too much can erode your energy. Be conservative with your money. Moderate your vices. Be generous, but discerning.
8/19 – Mercury moves direct! Whew! You can now implement all those ideas and move projects forward. However, still hold off in signing contracts until September 2. This is when Mercury will be at full strength and out of its shadow.
8/23 – Sun moves into Virgo, time to ponder what we have done at this point. This cycle is about improving the outcome of the harvest.
8/25 – This day begins the release of all the drama we have been experiencing thus far. We will experience a Grand Earth Trine with the Sun, Uranus, and Saturn, bringing joy, harmony, and balance in our lives. This aspect will carry the chance to achieve the right balance between structure, self-control, freedom, and genuineness. Taurus, Cancer, Virgo, Scorpio, Capricorn, and Pisces will benefit the most from this aspect.
8/26 – Full Moon in Pisces will bring stimulating prospects for personal and professional success that betters your sense of security and stability. Following a full moon, your home, family and close relationships come to the forefront. Use your heightened emotional strength and intuition to overcome any relationship challenges.
The full moon is harvest time, your goals can now be perfected or completed. A Full Moon Grand Trine with the Sun, Saturn and Uranus, and then Uranus trine to Saturn will highly affect your position with those in authority, increasing your intuition and gaining respect and acknowledgment from the higher-ups.
You may be given more responsibility and allowed enough freedom to tackle the work in your own way. This full moon is ideal for learning, teaching specialized subjects and the occult.
8/27 – Mars moves direct! The planet of action will be in full strength. You are equipped confidently to assert yourself and act on your desires.  Surviving it's retrograde has made you more resilient and powerful. You should be proud!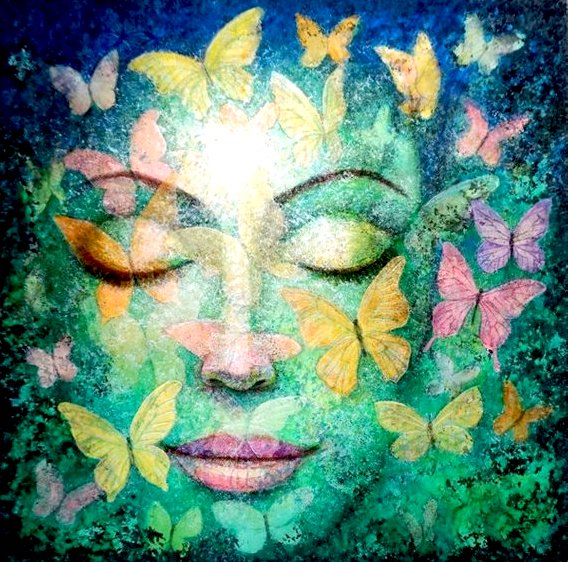 Aries – Your ruling planet Mars is retrograde until August 27th. During this energy, curb your tendency to be outspoken, rash and irritable. Use your ruling planets energy positively by putting in maximum effort to reap long-term rewards. A distant journey brings financial benefits and the opportunity to meet important and influential people.
Taurus – August could lead you to several worthy investment opportunities. Make certain you are extremely discriminating with decisions and negotiations with Mercury in retrograde. This is not a good month to share your ideas or plans with people you hardly know or trust.
Gemini – Granted that your ruling planet Mercury is retrograde, you will receive support when making immediate decisions. Set sights to focus on your priorities, your hard work will certainly bring about desired outcomes. New strategies and endeavors will start on a positive note. Steer clear of overeating and be dutiful regarding an exercise routine.
Cancer – Superior gains can be received by associating with creative people this month. Your higher-ups will be impressed with your dedication and ability to manage your responsibilities. This is a good month to take a journey aboard. Subsequently, the changeable behavior of your spouse may put you through some disagreeable moments at home.
Leo – This month can produce unsympathetic variances of opinion with others, which is temporary.  However, if you don't handle disagreements diplomatically, Saturn retrograde could make this energy continue for a long time. The middle of August is a good time to make changes in career and relationships with important people should improve.
Virgo – Your ruling planet Mercury in retrograde will still be helpful with your new projects and plans. Investments are certainly suggested, but reckless action can produce sudden losses. Mercury can encourage long distant travel. Avoid revealing your plans to strangers, probabilities for deception are great. Be especially careful about loaning money and take preventive measures with your possessions.
Libra – This month many of you can reap great financial rewards by investing in stocks and real estate. You will be introduced to new financial ventures that could turn out to be favorably rewarding. You need to rein in the tendency to be over ambitious and excessive. An overseas journey could bring you financial gains. Love, cooperation, and affection will be given to you by your partner. Take the time to give more attention and care to your health.
Scorpio – If you are feeling tense, emotional or unbalanced, look to yoga and meditation to bring peace into your life. Monetary gains will grow from past investments and someone near will be the source of unexpected opportunities.  New friendships and contacts will develop during this time.
Sagittarius – Relative to your hard work, this month you could receive career bonuses. Use your creativity, imagination, and skill to help you complete demanding tasks. Brilliant prospects will come to you from your connections with the higher-ups. If you are thinking about marriage or getting married, hold off until September when the energy is more favorable. Mercury encourages distant travel for relaxation and compensation.
Capricorn – This month the full moon will be in your sign, you will be gifted with an extraordinary imagination and vigor. The likelihoods for marriage are now possible. Spiritual feelings may occur, inspiring long-distance travel near the end of the month.  Favors and bonuses will come your way but be aware of unexpected expenses.
Aquarius – Every effort you make this month will bring brilliant outcomes. For single Aquarians, a new romance is possible at present. Picking up more jobs and responsibility will improve your financial conditions. Do not participate in any financial endeavors with people you don't trust, stay away from speculation. Weddings bells could be the tone for those who are ready.
Pisces – This month is going to be kind of a roller coaster. Freedom, spontaneity and innovative ideas are yours to enjoy this month. Ventures in real estate will demonstrate to be gratifying, do not indulge in speculation it could damage any plans you set in motion. Children will be the primary source of contentment. Be careful with legal differences this month, they will be expensive and mentally distressing. The health and expenses of your family will be unsettling for you mentally.
---
Crystals – Tigers Eye, Black Tourmaline, Moonstone, Carnelian, Amethyst
Recommended EVERYTHiNG SOULFuL Aromatherapy Potions – Manifestation, Balance, Power, Protection and Love Thyself
---
Horoscopes and Planetary Forecasts are contributed by our very own: Jasmine A. Gonzalez.  If you want to know how these aspects will affect you, reach out to her by clicking here.