Happiness, Love, Peace, Protection, Purification
---
Lavender is caring and nurturing. It brings the warmth of protective love from Mother Earth. It lifts the weight of depression and sadness from the spirit, bringing an emotional balance to the psyche. It is one powerful and healing angelic fragrance.  Love life with Lavender Aromatherapy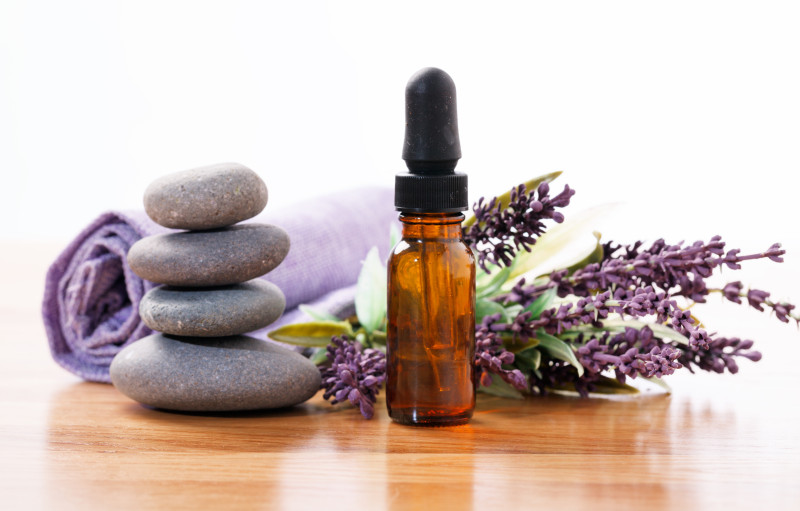 Lavender Essential Oil is a classic and has been used for centuries in healing mixtures, love spells, and purification.  It has a steadying influence on the psyche. It is calming, yet intuitive, like a wise woman. Indecisiveness and emotional conflict are washed away.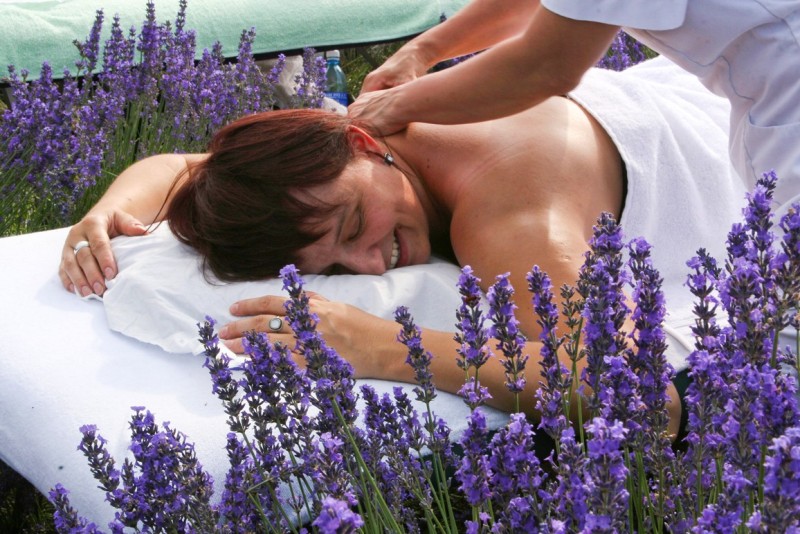 In the world of aromatherapy lavender must be the most widely known and used of essential oils. It's flowerly, light aroma is pleasant and pleasing. It is a cool color, not so much in popularity but in tone. The yin-yang balance of lavender points to the feminine side, being very supporting of their ability to turn inward and increase awareness. Looking at the spiritual qualities lavender is known for:
Spiritual Healing
Tranquility
Higher Consciousness
Release of Energy Blockages
Easing of Tension
Promotes Calmness
Purification

Health and Lavender
Lavender essential oils are gathered from the flowers of the lavender plant. You can use lavender in a bath, diffuser, or soapstone burner. As with any essential oil, use caution to avoid eyes and other sensitive parts of the body, and use sparingly.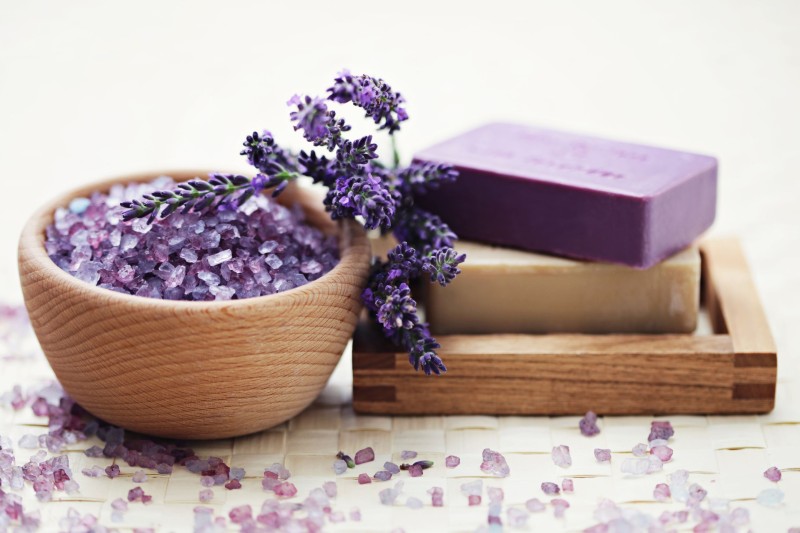 One of the most common uses of lavender essential oil is for calming and rest, promoting peaceful sleep and a feeling of happiness. Lavender may help alleviate migraine headaches.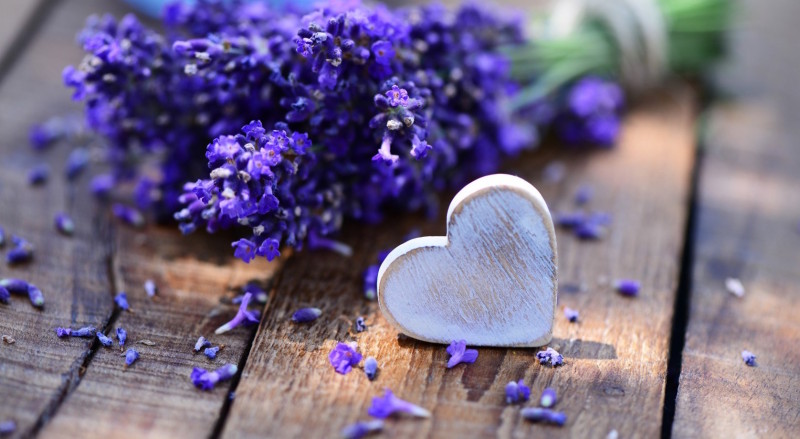 Lavender and Love
It has been used for centuries in the area of love, used to scent love letters, or used as a perfume to attract the opposite sex. Back in the Renaissance days lavender would be combined with rosemary and used to secure the chastity of a woman.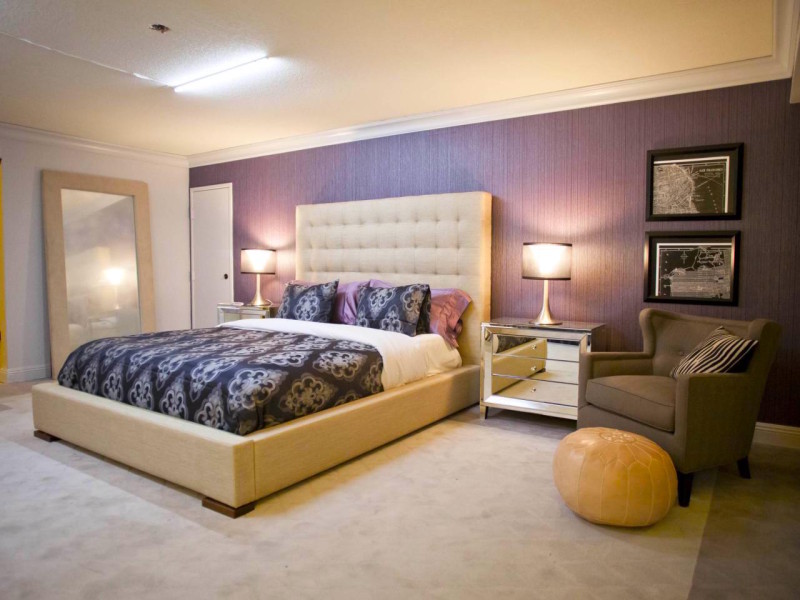 Feng Shui and Lavender
Feng Shui focuses primarily on the flow of energy, whether we are talking about architecture or home decoration. It is advised to use lavender or any purple color sparingly. In Feng Shui and health it is thought that the color purple could trigger blood disease, but it is fine as an accent. The lighter purple shades like lavender is popular for meditation rooms.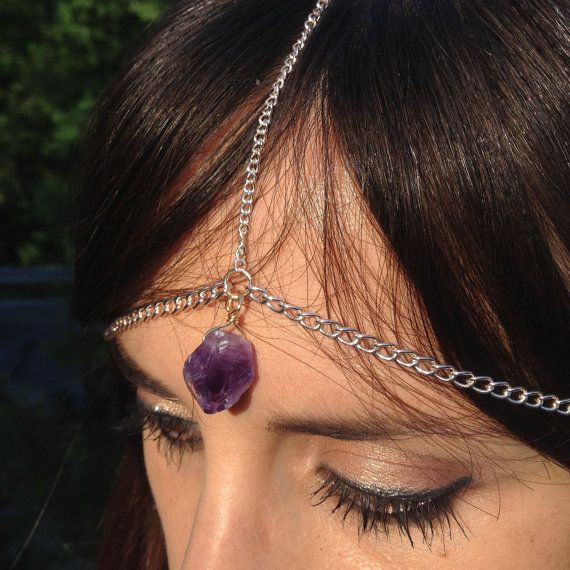 Healing with aromatherapy: Lavender works well 6th chakra also known as the brow chakra which influences the areas of our mind that controls our common sense, wisdom, intelligence, memory retention, dreams, spirituality and intuition.  When we look into the world of gemstones and crystals a popular crystal is Amethyst, a very powerful healing crystal.
Click below to explore our aromatherapy tinctures that include Lavender essential oil: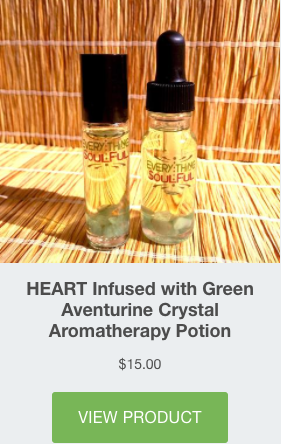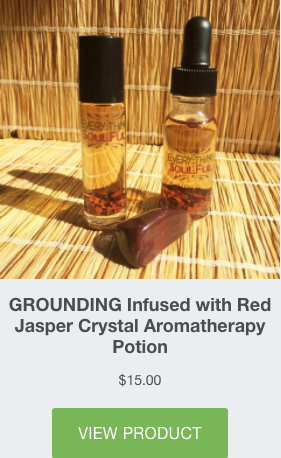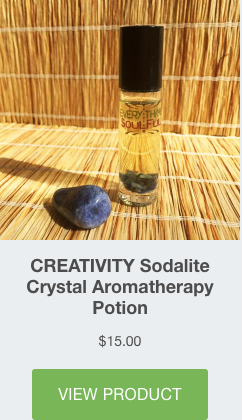 Save
Save
Save
Save
Save
Save
Save
Save
Save
Save