There are plenty of reasons why the food mags turn to cauliflower in January. It's seasonal, affordable, healthful and hearty. And, oh yeah, it's extremely versatile and it tastes great.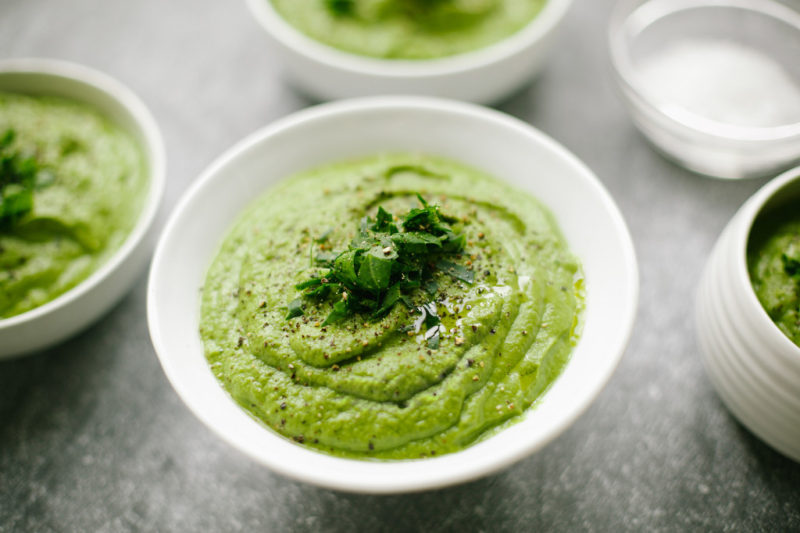 Ingredients
♥ 1 tablespoon good hemp oil (or coconut oil)
♥ 1 medium onion, chopped
♥ 4 cloves garlic, chopped
♥ Sea salt
♥ 1 medium head cauliflower, florets cut into 1-inch pieces
♥ 4-5 cups vegetable broth
♥ handful fresh basil leaves, plus more for garnish
♥ A few handfuls of assorted greens – any combination of collards, spinach, kale, carrot tops, radish tops, beet greens, swish chard, etc
♥ 1 avocado, chopped
♥ freshly ground black pepper
♥ chopped parsley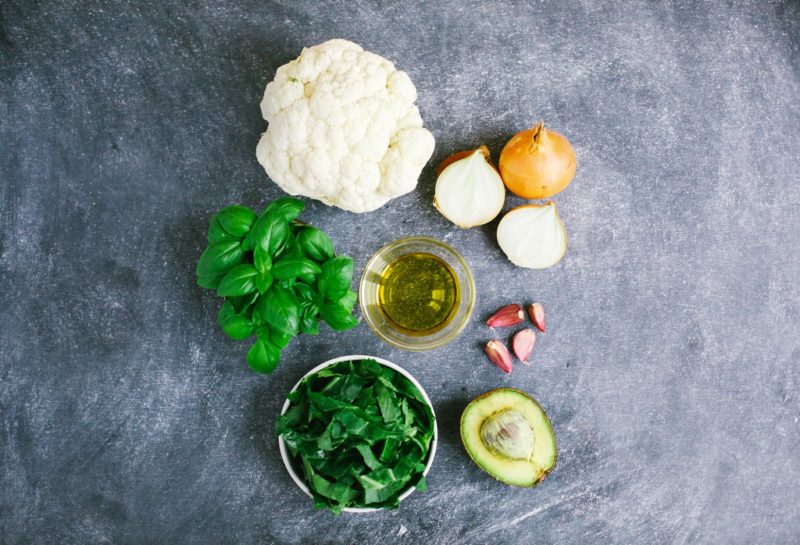 Method
1. In a large pot over medium heat, heat oil and fry chopped onion for 4 to 5 minutes. Add garlic and salt and pepper and cook for a further 3 minutes.
2. Add cauliflower to the pan then pour vegetable broth. Bring to the boil over high heat and add parsley. Once boiling, reduce heat to low, and simmer until cauliflower is just tender, about 10 minutes.
3. Stir in greens and simmer for a further 3 minutes.
4. Turn off heat and puree in a blender with the avocado until very smooth. Add more water if desired. Return to pot to adjust seasonings. Garnish with parsley, basil, black pepper and drizzle with oil and a pinch of sea salt.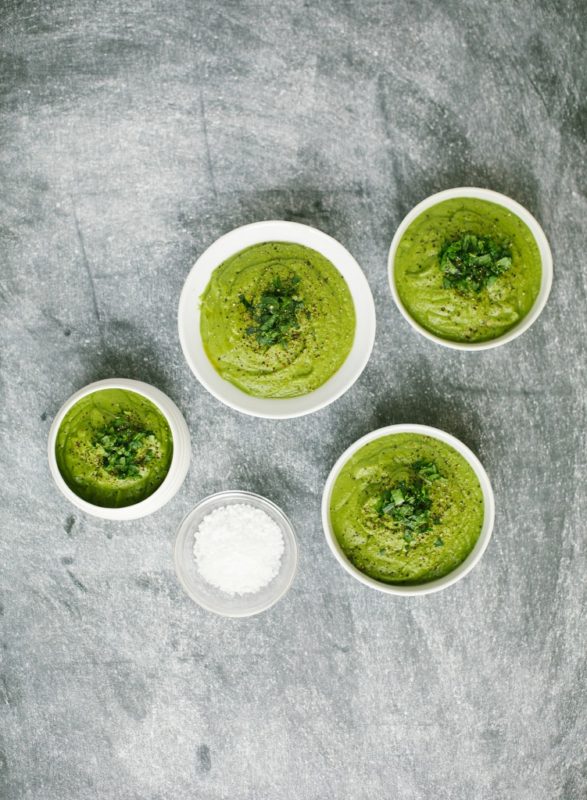 Serve and enjoy this delicious and nutritious bowl of glowing green goodness!