Most of have already been unknowingly healing with crystals for years.  Search your jewelry box, and see if you can find one of these.
---
Stones, crystals and gems have a long history of healing practices in almost every culture and tradition since the beginning of human history.  Crystals can be used as powerful and transformational tools for energy and healing.  They have been known to enhance and amplify energy.  Placing certain crystals in strategic places in your house or workplace can actually have noticeable effects on the environment in which they reside.  Even carrying certain crystals in your pocket can have great benefits to the person.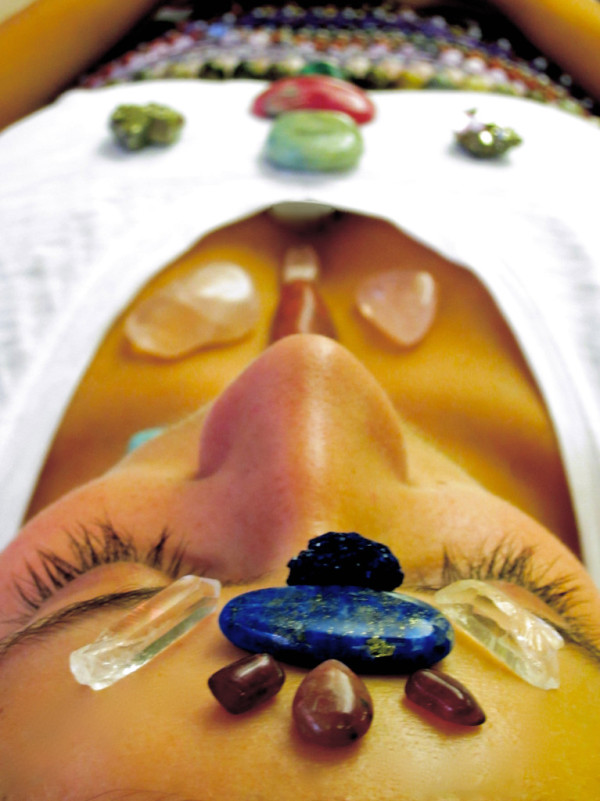 Our ancient ancestors used crystals for metaphysical pursuits, healing, and connecting with higher realms of consciousness.  These stones are mentioned in the Bible, Koran, and have been used by may wise elders, sages, and seers since the dawn of time.  The Australian Aborigines, American Indians, Egyptians, and Mayans all utilized crystals for various purposes.
The most immediate and tangible effects are felt when crystals are used to soothe and calm nervous energy or anxiety. They have the ability to instantly ground this erratic energy, as well as harmonize your energy field.
The other most obvious use of healing crystals is for connecting with your angels and spirit guides. Go with the crystal that calls you and meditate with it as your celestial radio transmitter!
Most people and nearly all children are drawn to crystals. They have a natural pull and it just feels good holding or touching them. Just like you will be drawn to certain colors, you will be drawn more toward certain crystals than others. Always trust your intuition on this!
Here are the top 10 crystals to get you started building your own crystal healing kit:
When you buy a crystal, one of the first things you need to do is clean it. An ideal way is to place the crystal under the cold tap and turn the water on so it flows over the stone/s and down the plug hole, this will take out the impurities and leave the stone clean and revitalized. Another way is to leave it on a sunny windowsill and let the suns light cleanse it.
if you would like to begin your journey with crystals, we recommend our Chakra Crystal Pouch.  Click on the image below for more information.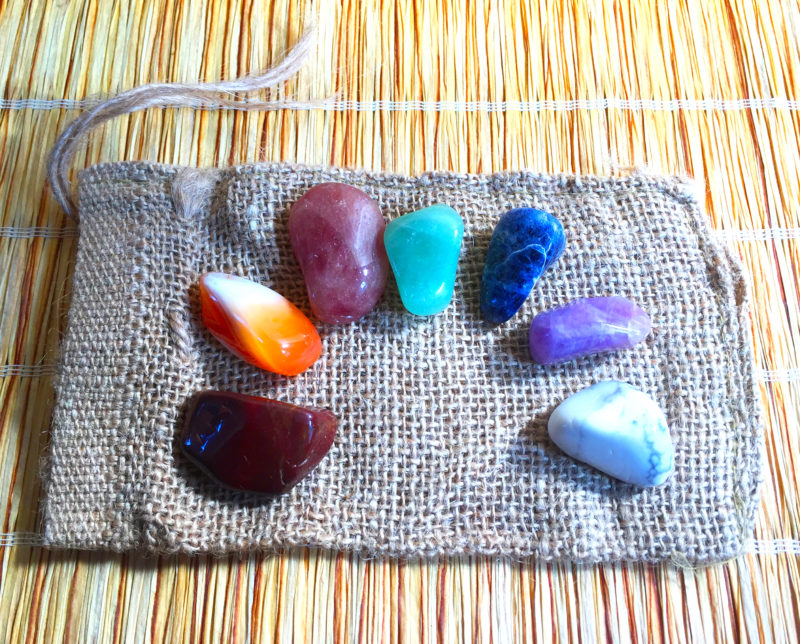 These are a few of our aromatherapy potions infused with some of the crystals in this article: